The Gripenberg Art Collection's Artworks, paintings and crafts hammered at Auction Houses around the world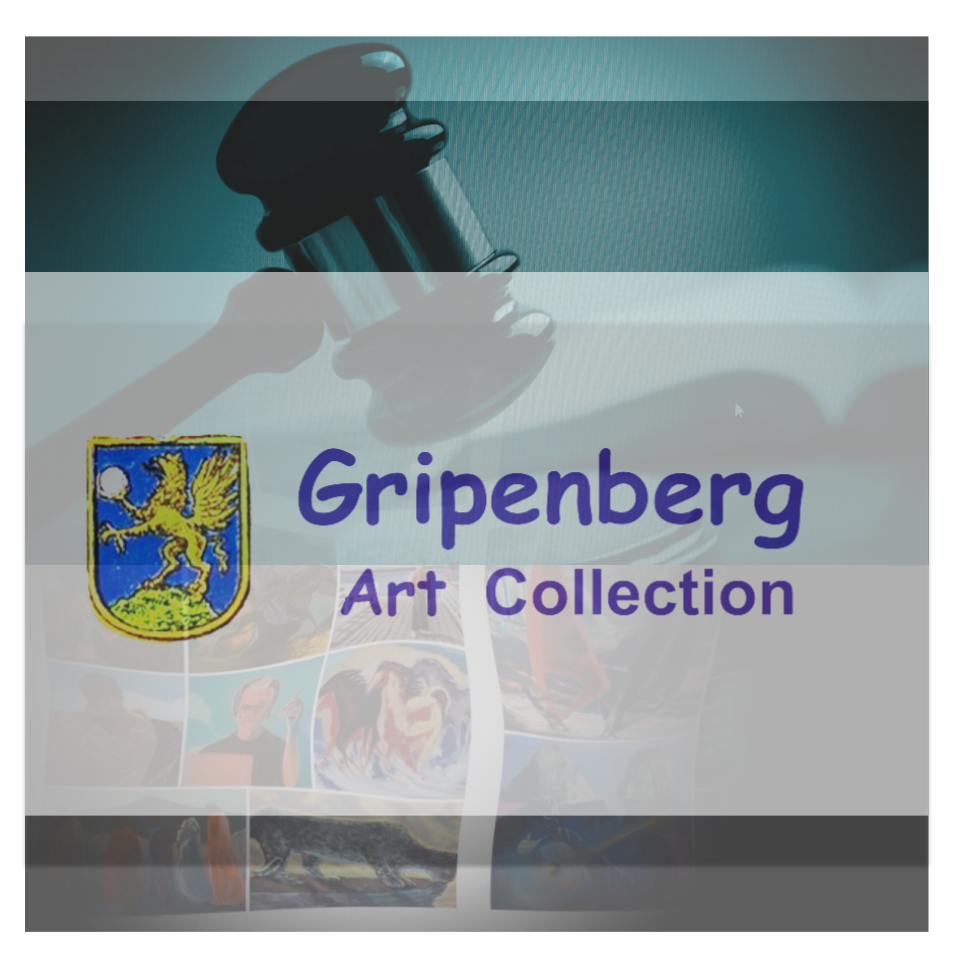 The unforgettable Finnish Actor Lasse Pöysti's favorite artwork: The "Shisha smoker" by Enrico Garff at bidding at Hagelstam's auction house in Helsinki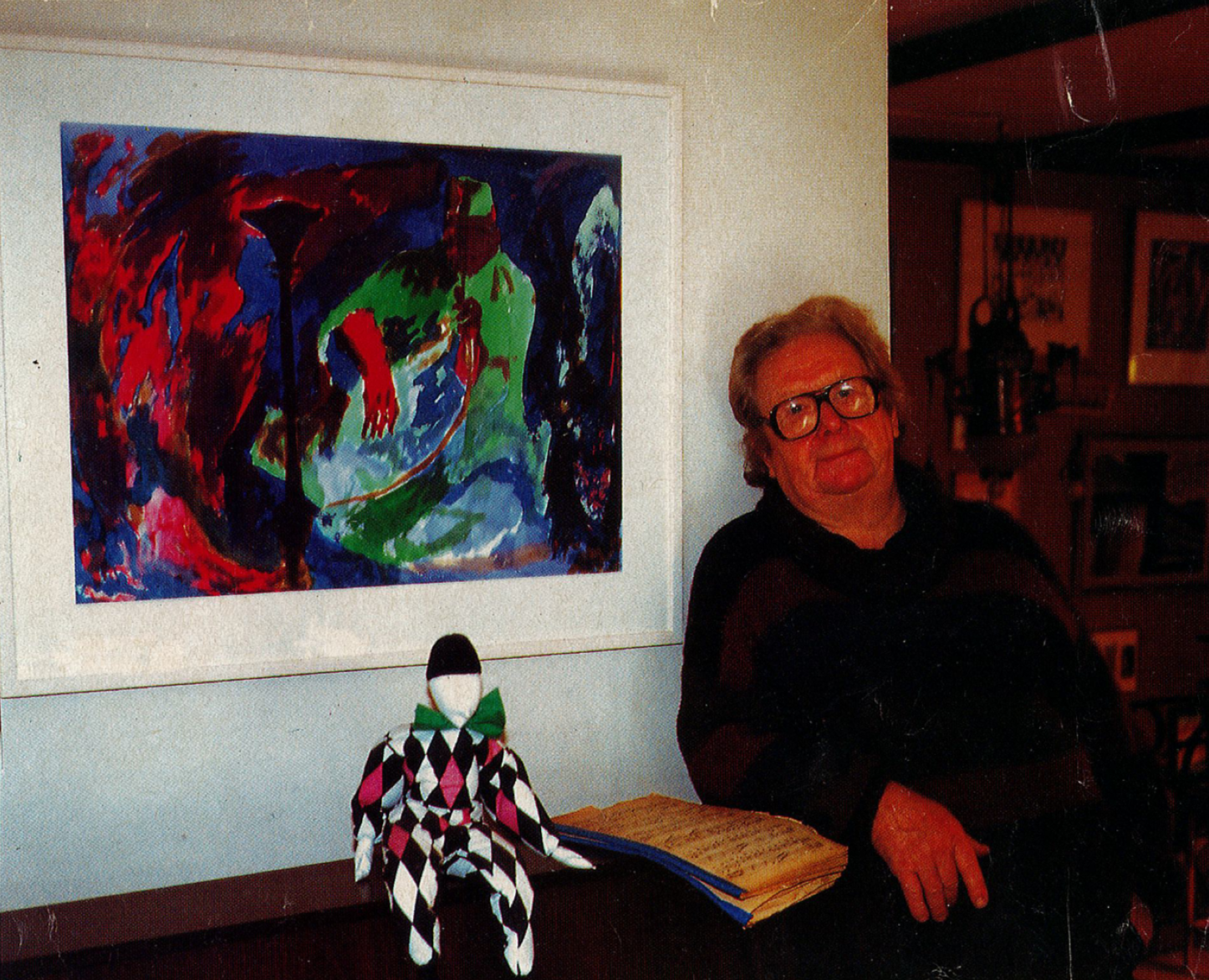 Lasse Pöysti bought the painting from Isabella's mother the Baroness Isa Gripenberg (1914-2006)
Lasse Pöysti interviewed by the magazine "Kyrkpressen" (the Church's Swede-Finnish Magazine) posed in front the painting: the Harlequin joined the picture because of the perfect combination of the colors between the watercolor and the doll. The actor passed away April 5th 2019 leaving a deep empty space in the theatrical world. During the interview Lasse claimed that "The Shisha" smoker was the only painting he actually purchased in the early 90s. The actor in fact was used to receive several artworks as presents due his extreme popularity and the tight circle of friends surrounding him.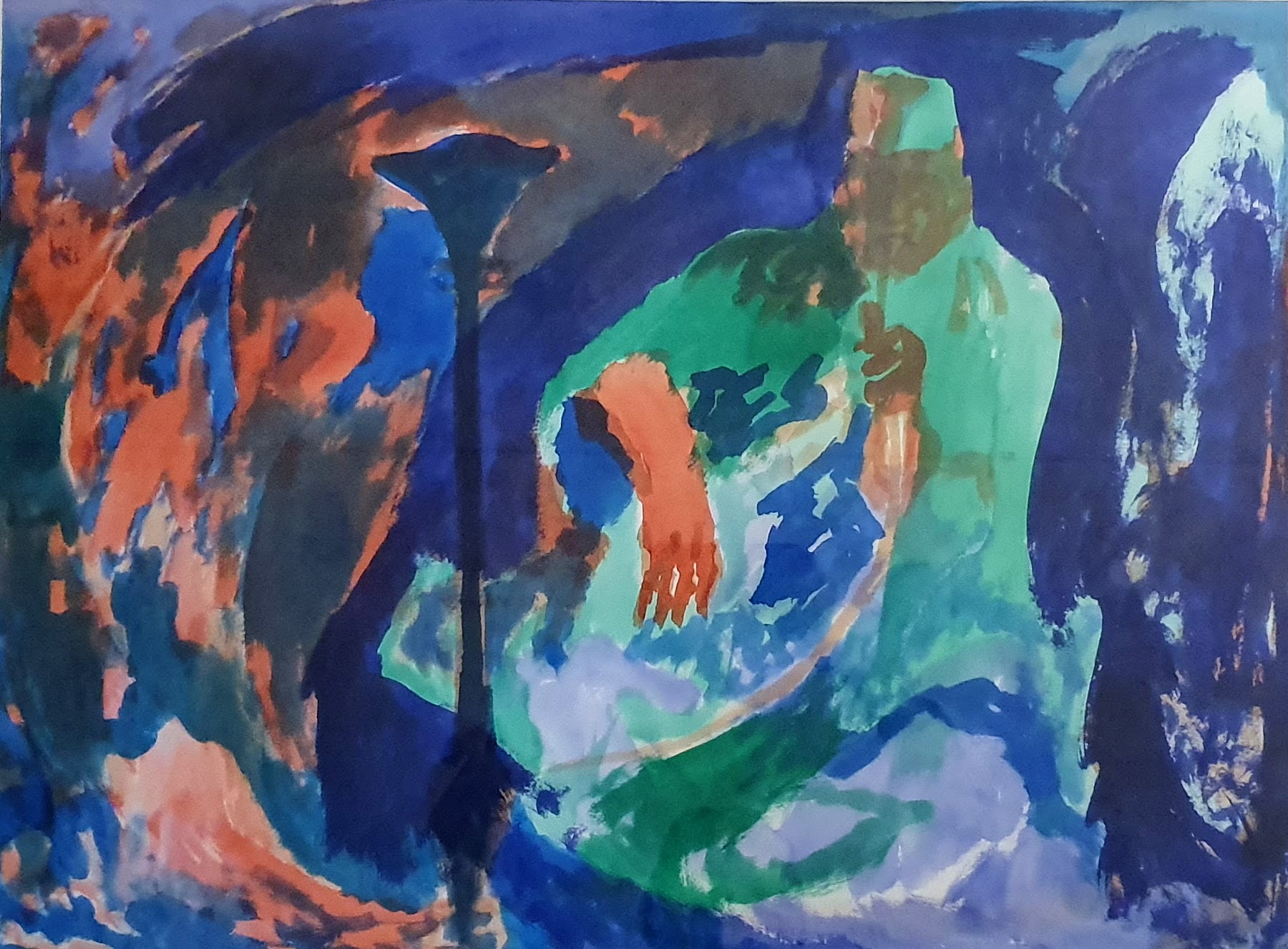 The photo below brings us back to the 60s when Lasse Pöysti featured the Moomintroll character on the stage in plays inspired to the writer Tove Jansson's famous moomin characters.
Tove Jansson (1914-2001) played a major role in the Finnish literature. The cherished and beloved author by many kids and adults who grew up reading her novels and tales, was also a dear friend of Isa Gripenberg since childhood.

By Claire Aho – https://doeho6k8shw5z.cloudfront.net/imengine/image.php?uuid=cba6b8fa-1c0d-4544-a942-fbeade613e61&type=preview&source=&function=hardcrop&width=714&height=800&q=75, Public Domain, Link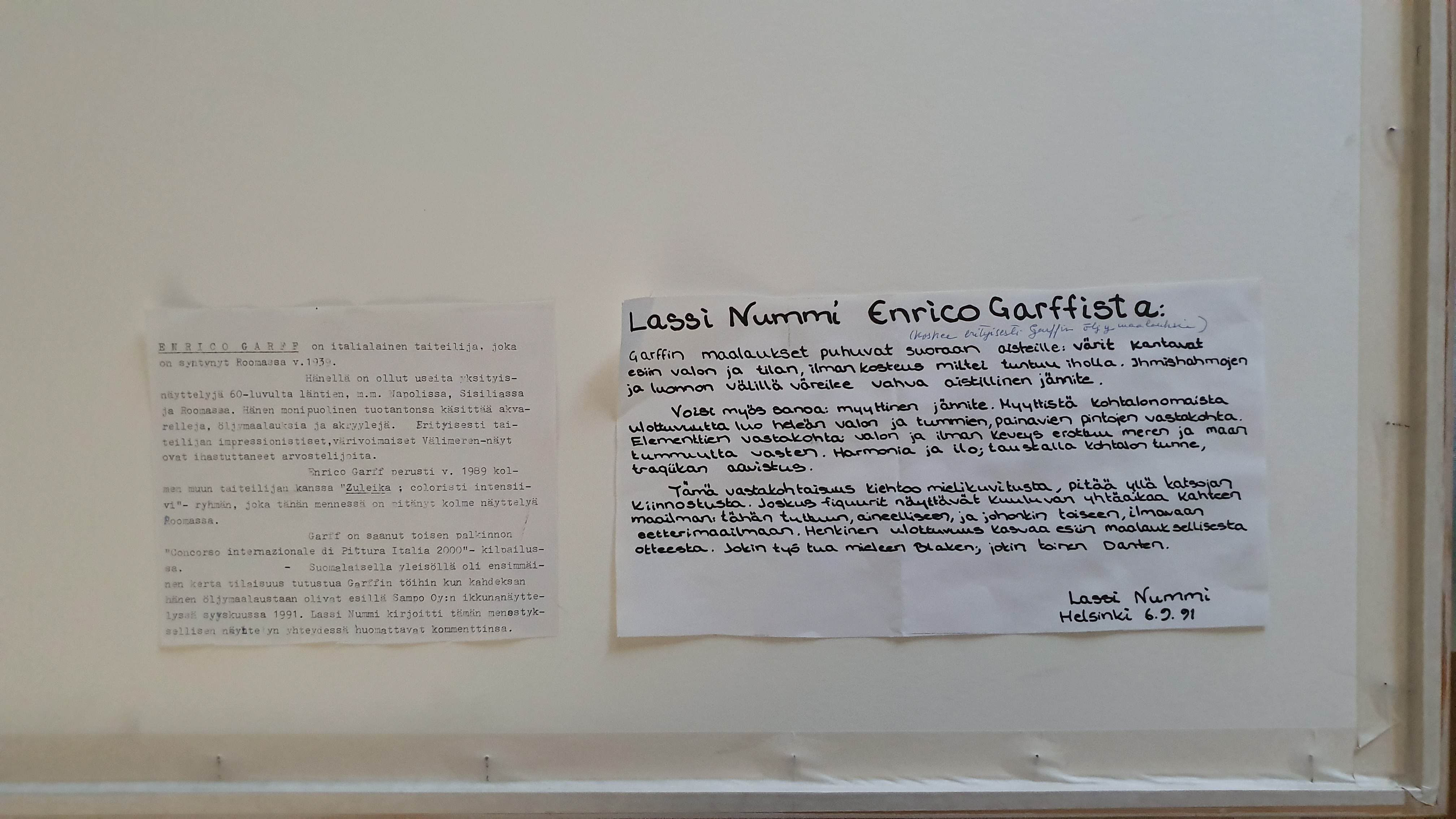 The Gripenberg Art Collection buys the Painting on October 15th at Hagelstam's Auction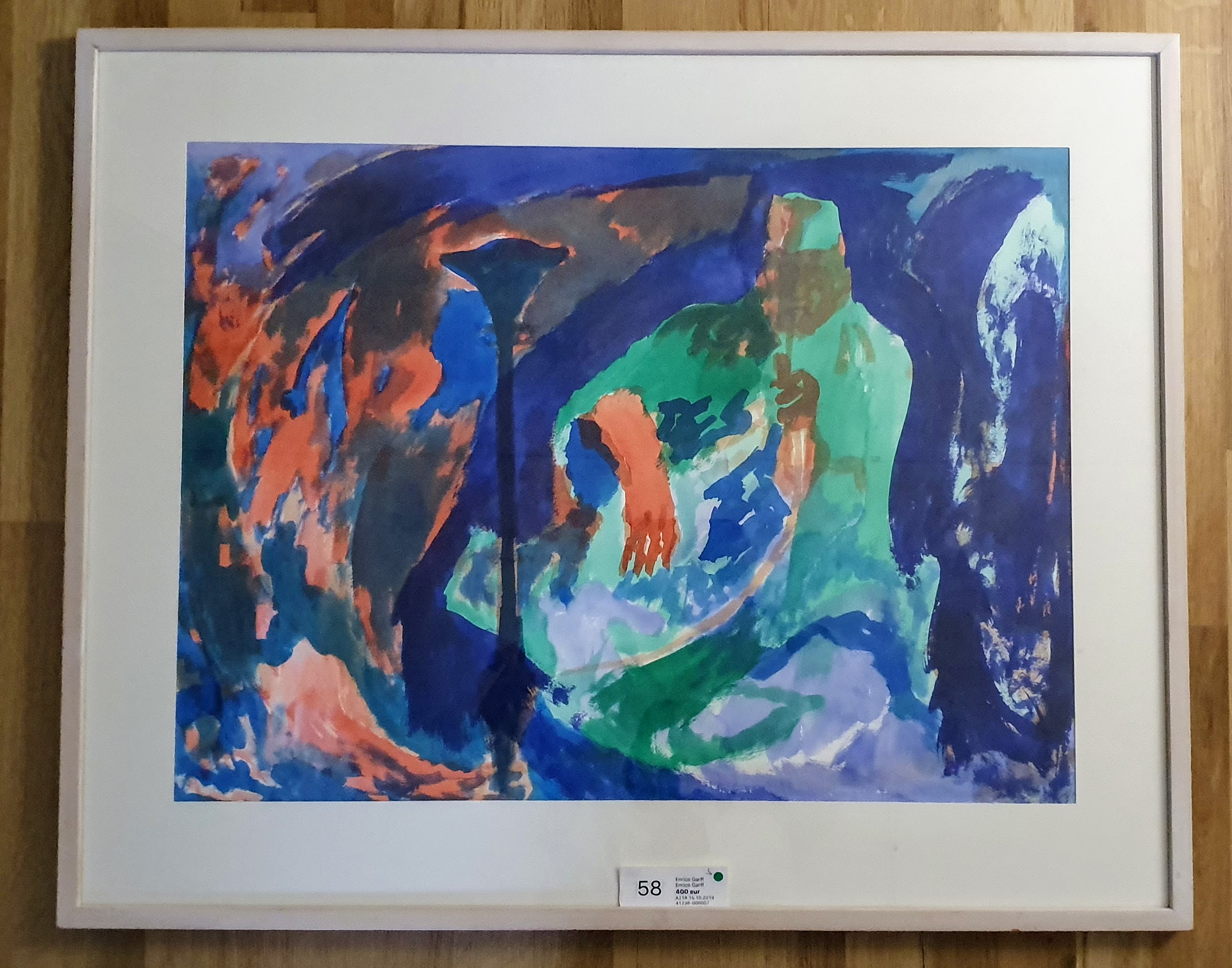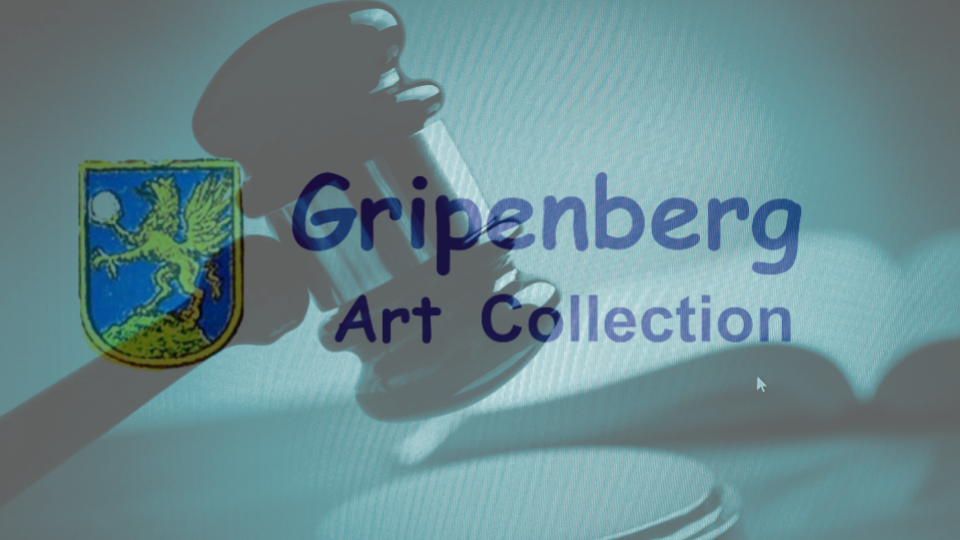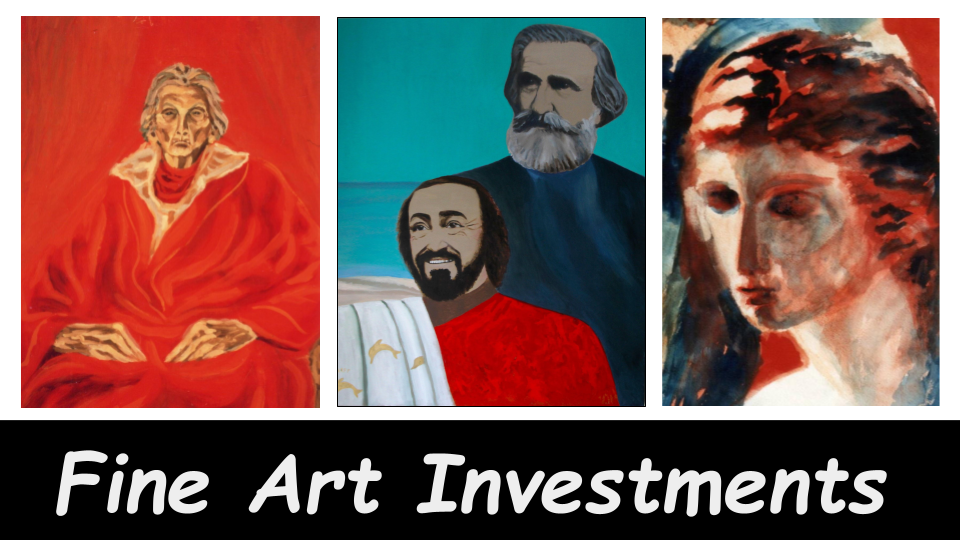 Contact: info@gripenberg.co